CUSTOMIZED ROBOTIC SYSTEMS
All the robotic, automated, mechanical and electrical systems that your plant needs, en route to Industry 4.0.
---
Automated mechanical and electrical design
AUTOMATED SYSTEMS TAILORED FOR YOUR FACILITY
Systemex Automation ensures the integrated design of automated systems. Our expertise covers all the disciplines required for the development of equipment specific to your application, including mechanical and electrical design, robotics and vision, PLC, DCS and HMI programming, in addition to SCADA and MES applications.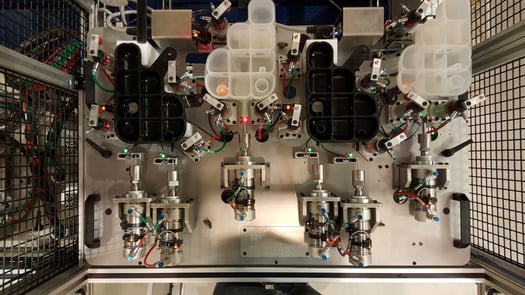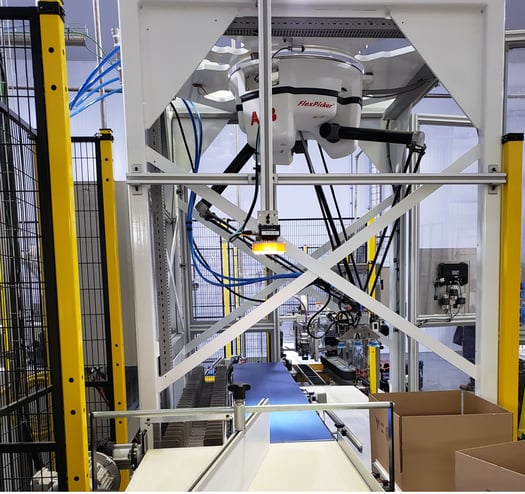 ---
Robotics & Vision
ROBOTS THAT SEE WHAT THEY DO
Robotic solution can be tailored to your plant, no matter what industry you are in, or what type of application you may need. Let us develop the next innovation that will boost efficiency or safety in your plant, or lower your operating costs. Put our advanced vision technologies to work to identify and report defective products, understand their failures and contribute to rapid and effective intervention in your plant of the future.
---
INDUSTRY 4.0
A bridge to the future
Next-generation digital technologies are the best way to address the need for increased business profitability. It has the power to literally digitally transform your manufacturing environment by giving you access to a multitude of business benefits. This will pave the way for a metamorphosis of your plant to become intelligent.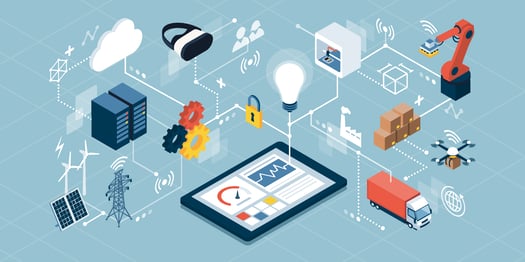 MODULAR ROBOTIC CELLS
Modular robot cells can make your factory even more flexible and intelligent
INCREASE YOUR PERFORMANCE AND MAXIMIZE YOUR FLEXIBILITY, IT IS NOW POSSIBLE
This latest generation of modular robotic cells™ is an innovation that sets a new standard in flexibility, ergonomics, cost effectiveness and safety for all your manufacturing and automation needs. They offer exceptional modularity in a variety of compact formats for layout in your plant according to your needs. You can integrate the same cells in several production lines by simply moving the robot according to your plant's needs. In short, our cells, like your workers, move, adapt, and perform multiple tasks to maximize the fluidity of your operations, improve your productivity while reducing your costs.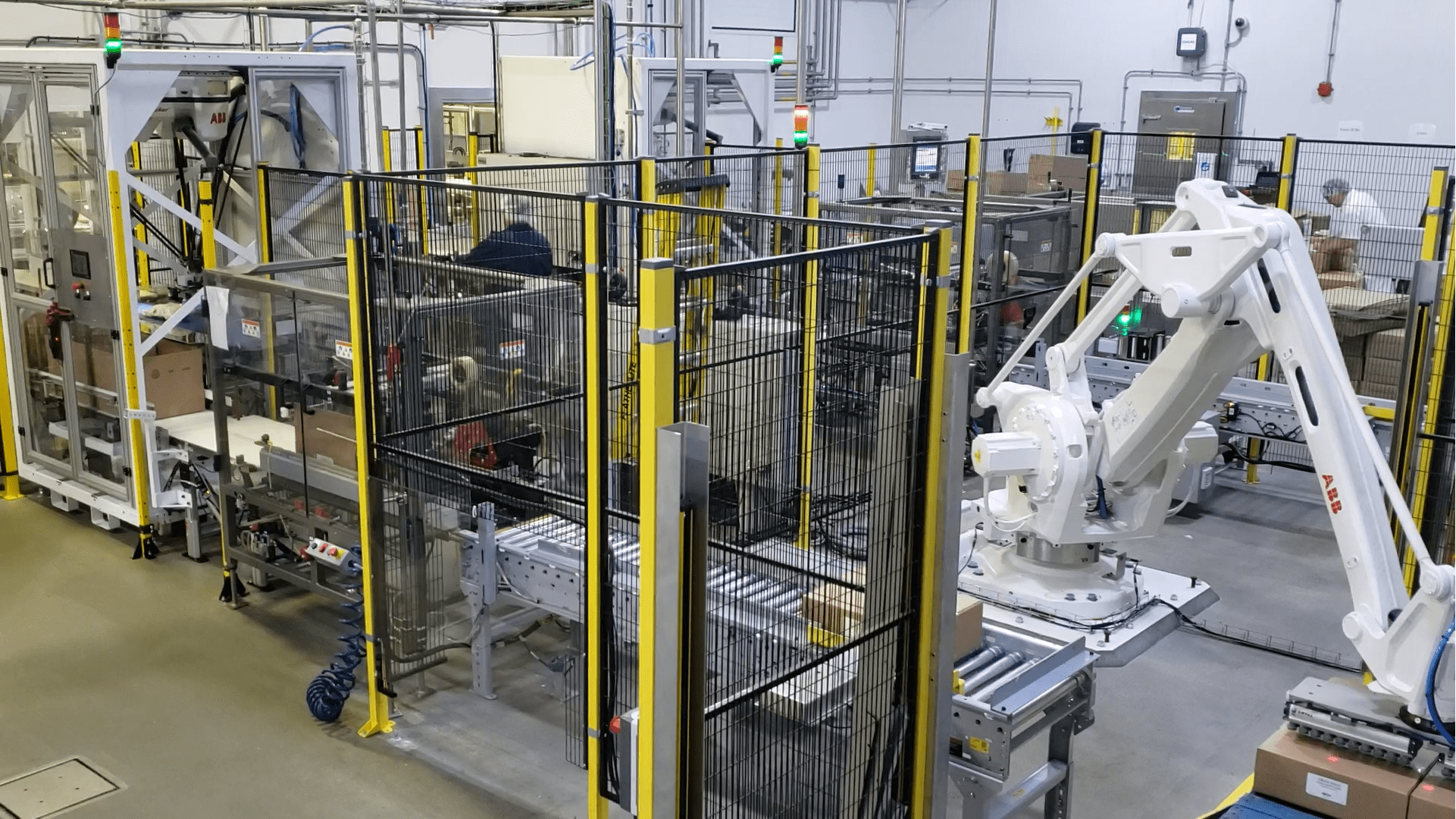 AUTONOMOUS MOBILE ROBOTS: AGV/AMR
Autonomous and intelligent mobile AGV/AMR transport systems optimize your logistics processes.
Intelligent warehouse AGV/AMR systems are designed to improve your operational efficiency, with the immediate effect of significantly reducing your costs. They are compatible with your existing processes and systems.